So I don't know what to "blog" about. But I like movies and need to talk to someone about exciting new stuff i read or see. So this is now a blog mainly about movies. Sorry. Not that there wasn't anything to become attached to about my old blogging content. i could count the blog entries i've made on one hand, and i'm sure at least 2 of them were about movies anyway.
So yeah.
Here are some images from the new stop-motion animated Wes Anderson movie THE FANTASTIC MR. FOX (based on the book by Roald Dahl). George Clooney is the voice of the fox. I don't know what to think. It comes out in October.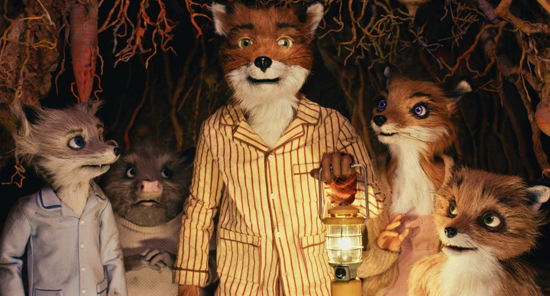 Also,
They're making the Dr. Seuss book THE LORAX, into a movie. It's being written and directed by some guys who worked on ICE AGE, HORTON HEAR'S A WHO, some BLINK 182 music video, and a new movie, which looks maybe good, called
DESPICABLE ME
. I love THE LORAX
cartoon
and have always wanted to see a live action version, but obviously it would be terrible like THE GRINCH and THE CAT IN THE HAT. The thing is, THE LORAX is a fucking sad negative story. So unless they change absolutely everything, it could still be good.
Also here's 3 trailers for movies i'm excited about.
Daybreakers
The Informant
Coco Before Chanel
P.S. If you're excited about Spike Jonze's WHERE THE WILD THING ARE movie,
here
is a featurette i found where they talk to Maurice Sendak about working with Spike Jonze and how this movie's gonna be awesome.